How to Use Myv.li to Promote Events and Online Courses
Created on 23 December, 2022 • General • 618 views • 1 minutes read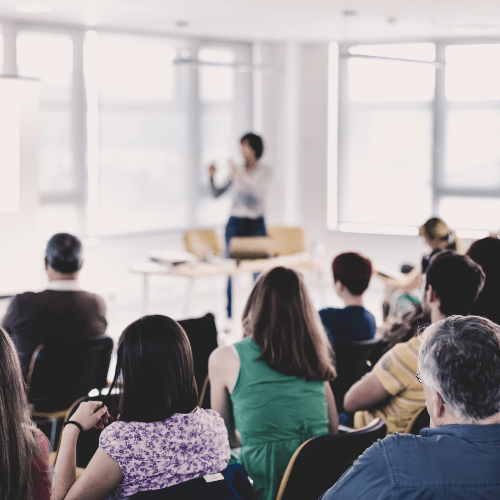 Whether hosting a live event or offering an online course, we can help you create custom links, and share them with attendees.
Are you looking for a simple and useful way to promote your events and online courses? Myv.li can be a valuable tool in your marketing toolkit.
With Myv.li, you can create custom links for your events and courses that are easy to share and track. Whether you're using social media, email, or other platforms to promote your offerings, Myv.li can help you streamline the process and track the results.
We will share a few ways you can use Myv.li to promote events and online courses:
Create event links: Myv.li allows you to create custom links for your events, complete with a description, image, and other details. You can use these links to promote your events on social media, email, or your website. When someone clicks on the link, they'll be taken to a page with more information about the event and an option to register or purchase tickets.

Share vcards: If you're hosting an online event or course, you can use Myv.li to create a vcard link containing all the relevant details, such as the date, time, and login information. You can share the vcard link with attendees via email or social media, making it easy for them to add the event to their calendar and access the login information when it's time for the event.

Track link activity: Myv.li provides detailed analytics and tracking for your links, allowing you to see how many people are clicking on a specific link and where they are coming from. This can help you understand the effectiveness of your marketing efforts and optimize your strategy. For example, if you notice a particular social media platform is driving a lot of clicks to your event link, you should focus your efforts on that platform.